Čvrsnica Mountain Hike
Čvrsnica Mountain Hike
Capture one of nature's most beautiful natural monuments – Hajducka Vrata (Outlaw's Gate) on Čvrsnica Mountain
---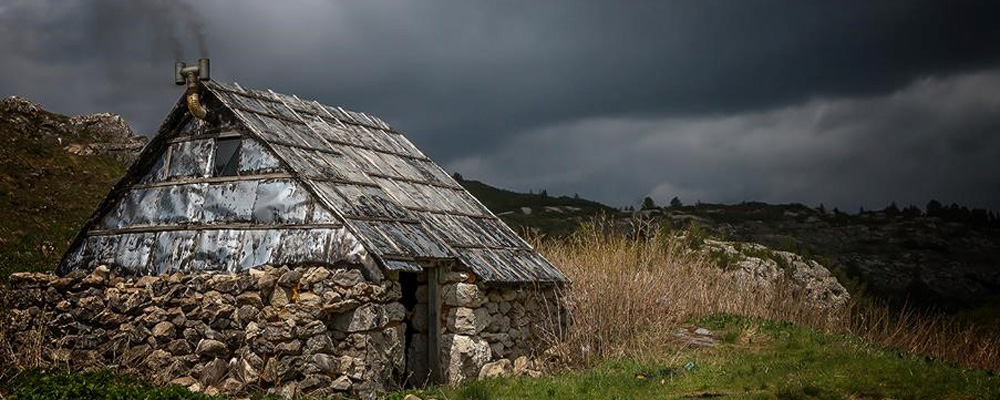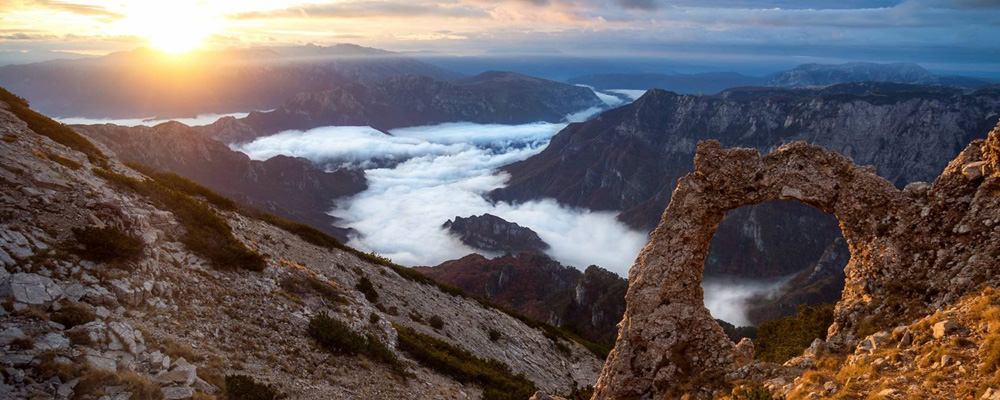 Overview
Category: Demanding
Activity: 1 day, 7 – 8h hike (5-7h daily; 1000 ascent)
Period: June to October

Čvrsnica Mountain, as a part of mountains representing Dinaric extension of the Swiss Alps, is located in northern Herzegovina. It has more than ten summits above 2000m. Its highest peak – Pločno (2228m) is actually the highest mountain peak in all Herzegovina and bears the name "Herzegovina's roof top". Čvrsnica also hides beautiful lakes: Blidinje, Crepulja and Crvenjak. Its bio-life is characteristic with numerous endemic species (like Munika Pine) and is also known as a home of chamois. We find it as the ideal place for all those who desire silence, wilderness and mountain peacefulness, complemented only with sounds of wind and hidden forest inhabitants.
Price
45 € price based on minimum 3 persons
2 persons – 65 €/per person
1 person – 95 €
Included
Transport from Mostar to the starting point of mountain trail and back, English speaking, fully equipped, and experienced mountain guide, sandwich, snack, coffee or tea.
To bring
Hiking boots or sturdy sneakers, large backpack, minimum 3 l of water, rain coat, warm shirt, spare t-shirts, thin gloves, hat or sun hat and sun protection crème
Departure and return
From your accommodation site at 7:00am where our guide will be greeting and transporting you to your starting point. We return at 8:00pm to your accommodation site.
---
Program
Area map
---